RR printers
About R.R. PRINTERS - QUICKEST QUALITY PRINTERS
History
Established in year 1987 at Jaipur, we are one of the foremost printing solutions firm of Rajasthan delivering quality products since more than 30 years. We fulfill your complete requirements for printed items such as Visiting Cards, Letter Head, Brochure, Bill Book. We also design, develop and install LED Boards, Outdoor and Indoor Signage, Marketing Material, In-store branding products such as danglers and standees among several other things. We develop and print large flex and hoarding also as per requirement. Our strong sense of design and technical know-how in our Industry has helped us to create a strong rapport with our customers. If you have any requirements related to design and print, do get in touch with us. We Offer Clarity and Precision in Commercial Printing.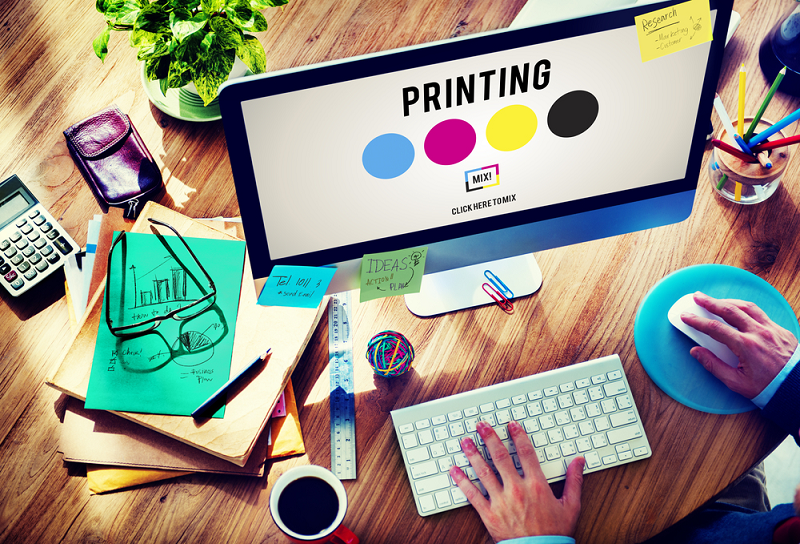 RR PRINTERS understands the need for businesses to have effective print materials that excel in both form and function. Your print materials and products represent your brand and give your target audience a taste of what your business is. You want your prints to come out perfect, projecting that keen sense of professionalism that you have cultivated for your brand. As a home-grown Indian printing company, we have the experience and the skills needed to create quality print materials and merchandise for your business. We have dealt with a wide range of clients across varying industries, taking a personalised approach every time. We use high-performance commercial equpment for total clarity and precision. Your print materials will come out crisp, clear and easy-to-read. Celebrating 30 Glorious years of Customer Service through Print and Digital Media Creation. Rely on R.R.Printer Absolutely Guaranteed Every time. Any reason. Or we'll make it right.
Our Team
The dedicated RR Printers Team have a strategic, methodical approach to before and after sales care. All customers are serviced with face to face visits, regular phone contact and email follow up. Satisfied customers comment on efficient, prompt, excellent service:
We pride ourselves on delivering the great customer service. We're a bunch of knowledgeable print geeks and we love to talk print. We endeavor to take on any query no matter how big or small. We're committed to providing our clients with the information and support they need to get the job done. We love all things print and want to share our expertise.
Company Name :
RR PRInters
Company Owner :
Ajay Agarwal
Get In Touch
BOOK YOUR FREE WEB DESIGN AND DIGITAL MARKETING CONSULTATION
Mobile Number : +91-8291643432 | +91-7014547735